Description
The Nano-100 is a perfect instrument for micro-volume UV-VIS spectrophotometer. It can accurately measure DNA, RNA and Oligonucleotide concentrations, protein assays etc.. The Nano-100 utilizes CCD detector, a light source for long lifetime Xenon lamp, together with simple software. Simply pipette 0.5~2μl sample onto the pedestal, and the measurement can be completed within 5 seconds.
Adding Sample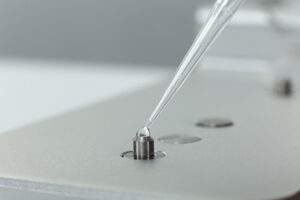 Measuring Sample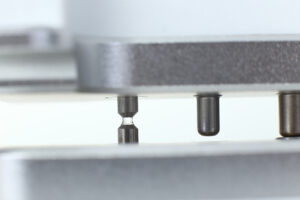 Quick and easy cleaning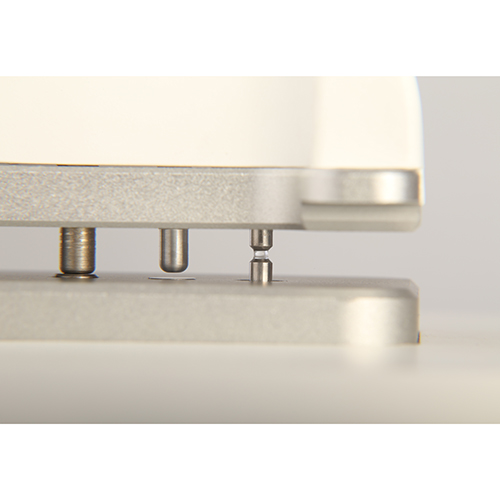 Features
1. Turn on and instantly measure without lamp warm up time
2. Full range of wavelength (200-800nm) with scan capability from 200-800nm within 5sec.
3. User-friendly software with free software updates
4. Simply pipette a sample onto the pedestal, measure, wipe the pedestal
5. Direct micro-volume measurement with only 0.5-2ul sample required to accurately determinate nucleic acids and protein concentrations
6. Long life Xenon flash lamp, 10 flashes, up to 10 years
7. No cell or cuvette and expensive consumable required
8. Detects Nucleic Acids up to 4500ng/ul (dsDNA)
9. 3864-Element linear silicon CCD array
Technical Data

Model
 Nano-100
 Wavelength Range
 200~800nm
 Sample Size
 0.5~2.0ul
 Path Length
 0.2mm (For high concentration measurement)
1.0mm (For ordinary)
 Light Source
 Xenon flash lamp
 Detector Type
 3864-element linear silicon CCD array
 Wavelength Accuracy
 1nm
 Spectral Resolution
 ≤3nm (FWHM at Hg 546nm)
 Absorbance Precision
 0.003Abs
 Absorbance Accuracy
 1% (7.332Abs at 260nm)
 Absorbance Range
 0.02 – 90A
 Detection Range
 2~4500ng/ul (dsDNA)
 Measurement Time
 <8s
 Data Output
 Connect PC
 Dimensions (W x D x H)mm
 200 x 250 x 166
 Weight
 2.6kg
 Sample Pedestal Material
 Aluminum alloy and Quartz fiber
 Operating Voltage
 24VDC
 Operating Power Consumption
 20W
 Standby Power Consumption
 5W
 Software Compatibility
 Win XP, Windows 7, Windows 8